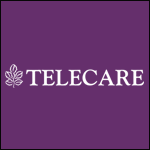 Paramount

,

California

90723
Job Description
Assistant Director of Nurses
Telecare Corporation


In-Patient, Geropsych, Skilled Nursing Facility

Paramount, CA
To apply click HERE, to learn more, please visit www.telecarecorp.com/jobs.
At Telecare, we believe in recovery. We believe that every person has the ability to achieve their full potential.
We provide recovery-focused services for persons with mental illness and complex needs. Our programs transform lives, generate measurable outcomes, and reduce financial costs.
We design our services to respond to local needs and we function as a strategic, accountable, and experienced partner within systems of care.
Founded in 1965, Telecare is a rapidly growing mental health care company dedicated to making a difference for our clients, the community, and our employees. We offer an array of mental health services to adults with serious mental illness. We partner with public sector entities and behavioral health organizations, and have over 90 programs and over 3,000 employees across the country. And we're growing all the time! When you work at Telecare, you help to empower thousands of individuals every day in their journeys of recovery.
We are currently looking for an Administrator for our
Telecare La Paz
program. La Paz is a 134 bed Geropsych SNF with a Special Treatment Program and small clinical trials program which provide mental health services. This program is designated as an Institution for Mental Disease (IMD).
Now Hiring an Assistant Director of Nurses – (ADON)!
POSITION OBJECTIVE
• Under guidance from the DON, the ADON is responsible for activities and functions related to the administration of patient care systems and patient care in nursing areas and departments.
QUALIFICATIONS
• Must be a graduate of an accredited school of nursing and: four (4) years of experience - two (2) in psychiatric nursing and two (2) years in a supervisory capacity OR a baccalaureate degree in nursing or a related field, (2) years of experience and one (1) year in a supervisory capacity.
• Current valid licensure as an RN in the state of California is required.
Must be CPR, CPI and First Aid certified on date of employment or within 60 days of employment and maintain current certification throughout employment.
• All opportunities at Telecare are contingent upon successful completion and receipt of acceptable results of the applicable post-offer physical examination, 2-step PPD test for tuberculosis, acceptable criminal background clearances, excluded party sanctions, and degree or license verification.
• If the position requires driving, valid driver license, a motor vehicle clearance and proof of auto insurance is required at time of employment and must be maintained throughout employment.
• Additional regulatory, contractual or local requirements may apply.
Preferred:
• Experience in a leadership role at an acute or sub-acute inpatient Psychiatric program is highly desirable.
• A MSN degree and administrative experience in long term care preferred.
CPR certification is preferred.
• Ability to successfully manage staff is essential.
• Necessary skills include strong management skills, excellent verbal and written communication skills and an ability to manage a diverse workforce.
• Must have a valid California driver's license, a DMV clearance for insurability and proof of insurance.
• Must have valid CPR certification.
• If hired, you will be finger printed and must receive clearance from Department of Justice and FBI. You'll also be required to pass a pre-employment physical and 2-step TB test.
Telecare's suite of comprehensive benefits provides added value in addition to your compensation including:
• Generous Paid Days Leave (PDL) — Up to 14.7 days for the first year, with the amount of PDL increasing in subsequent years
• 10 paid holidays per year
• Low cost health insurance options for medical, dental, and vision coverage
• 401(k) Savings Plan — Automatic employer contribution, voluntary employee contribution
• Employee Stock Ownership Plan (ESOP) — 100% Telecare contribution; you can own part of the company!
• Tax-free Flexible Spending Program (FSA) and dependent care program
• Free life and AD&D insurance (policy is portable)
• Supplemental life insurance (policy is portable)
• Employee Assistance Program (EAP) — Free counseling, legal advice, and more
• Extended Disability Leave — Up to 30 days
• Credit unions
• Employee discounts (Verizon, Dell Computers)
• Employee education assistance program
• Employee referral bonus program
• Recognition incentive programs
• Company-paid jury duty leave
• Company-paid bereavement leave
• AFLAC
• Discounts for 24 Hour Fitness/local health clubs
Please note: Some benefits may vary for different locations and for positions represented by collective bargaining agreements.
To apply click HERE, to learn more, please visit www.telecarecorp.com/jobs.
EOE M/F/D/V
Copyright ©2017 Jobelephant.com Inc. All rights reserved.

Posted by the FREE value-added recruitment advertising agency
jeid-160c1ee24efb7f45a1f6735be3f53223
Preferred Years Of Experience:
4
Year(s)
Education Required:
4 Year Degree - BN
Employment/Position Type:
Full Time