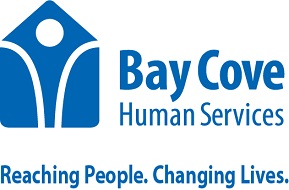 Boston

,

Massachusetts

02115
Job Description
Schedule M-F 12p-4p
The Clinician provides direct services at a Community Crisis Stabilization Unit to individuals with persistent mental health and substance abuse issues.The Clinician will provide admission services, treatment planning, running groups, case management, and discharge.The Clinician ensures the safety of all clients by conducting and documenting hourly checks and proactively addressing escalating behaviors.
We are looking for someone who strives to:
Challenge thinking.
Be different.
Lead change.
Bay Cove is looking for people who are inspired and inspiring.
You will:
Deliver Services - Meet with clients on a 1:1 basis to assess and address issues that brought them to the CCS.Identify supports in the community to assist the individual.Plan group curriculum and run groups on a daily basis.
Provide Clinical documentation - Complete and document admissions, treatment plans, client daily documentation and discharge summaries.
Monitors Flow of Unit - Ensure that the unit follows the daily schedule of program activities, client meetings and groups.
Ensure a Safe Environment - De-escalate crises in a manner that ensures safety for all involved and provide for the best care and welfare of the person in crisis.
Build and Maintain Relationships - Develop effective working relationships with insurers, local community resources, and treatment/rehabilitation programs throughout the Greater Boston community.Work With a Collaborative Spirit - Participate in daily rounds with multidisciplinary team and organize follow up of identified issues for the unit and for the individual clients.
Qualifications:
Education - BS or BA in Social Work, psychology or counseling
Track Record - One years' experience working in an acute mental health setting, preferred.
Demonstrated skills in working as an effective team player in a fast paced unit.
Language capacity - Bi-lingual/Bi-cultural preferred.
Communication and Computer Skills - Excellent writing, computer, and verbal communication skills.
Conflict Resolution and Mediation Skills - Demonstrated ability to work in pressured situations and maintain clarity, focus, judgement and compassion.
Keywords: healthcare, human services, mental health, psychiatric disabilities, substance abuse, addiction, therapy, recovery, crisis intervention, managed care, treatment supports, social services, Social Work, Psychology , Counseling, Clinician
Preferred Years Of Experience:
2
Year(s)
Education Required:
4 Year Degree - BA
Employment/Position Type:
Part Time
Travel:
Local Travel Only
Authorization:
US
Company Email:
recruiter@baycove.org
Email your Resume
{{emailJobCtrl.sendResumeMessage}}
Submit