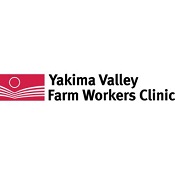 Toppenish

,

Washington

98948
Job Description

Toppenish Medical-Dental Clinic

Location
Toppenish Medical-Dental Clinic

City
Toppenish


Employment duration:

Full time

Exempt Status:

Exempt

Behavioral Health Consultant Psychology Post-Doctoral Fellowship

Yakima Valley Farm Workers offers a comprehensive a 12-month fellowship in behavioral health consultation in a Primary Care setting.

Applications Open Nov. 1st, Priority Deadline January 1st, 2022

We currently have two (2) Fellowship spots for our 7/11/2022 - 7/10/2023 fellowship year (dates can be flexible depending on internship completion date).

Sign up for our Virtual Career Fair on 12/8/21 to learn more about these fellowship positions!

Yakima Valley Farm Workers Clinic is a Federally Qualify Health Care Center with locations across Oregon and Washington state. This post-doctoral fellowship position is based in Toppenish, WA, in beautiful rural Washington state. The flag ship clinic of this organization is rooted in its mission to serve farm workers and underserved populations. This clinic serves a culturally and linguistically diverse population and our clinic resides on the Yakama Nation Reservation. Our mission, the health of one person, is the health of humanity is the framework for our comprehensive health care. https://www.yvfwc.com/careers/

Salary & benefits for Fellows:

$67,500 yearly, paid bi-weekly.
Benefits include comprehensive health insurance for fellows and dependents, paid time off, flexible time off/scheduling for EPPP
Individual supervision 2 hours a week from Licensed Psychologists
2 Hours a week of Leadership time for protected from patient care time
The Toppenish clinic sees > 30,000 patients each year across 4 diverse departments. Approximately 30% children and 70 % adults with approximately 40% of patients preferring visits to be conducted in Spanish. The Behavioral health consultant (BHC) is able to see individuals and families across the life span from Women's Health and OBGYN, Pediatrics, Family Practice and Internal Medicine. We also have integrated community health workers, dietitian's, dental hygienist, and other programs within the clinic building such as dental, WIC, pharmacy, and outpatient behavioral health services (therapy and psychiatry) to help increase access and reduce barriers to care. The Toppenish Clinic has also recently begun a school-based telehealth project that is working with our local school district and heavily involves the BHC. BHC's are also involved in supporting providers with our MAT program for individuals with substance abuse disorders. BHC team in Toppenish is made up of 2 staff psychologists with 2 additional postdoctoral fellows, to create a supportive learning environment as well as opportunities to focus on program development or areas of interest to better serve specific populations in the clinic. Potential projects could include groups for individuals experiencing chronic pain, school-based services, etc. BHC team across the organization is made up of 17 psychologists, social workers and licensed mental health workers.
The BHC program is rooted in Primary Care Behavioral Health orientation, and focuses on patient access, provider support and generalist model of training for BHC's. BHC's average 8-10 visits per day with patients with variety of ages, disorders, presentations, and interventions. BHCs in this clinic love the variety, wonderful patient population and ability to focus on prevention (many patients may never have the opportunity for behavioral health access without this program).
The Toppenish clinic is open Monday through Friday and post-doctoral fellow's schedule can be flexible within the 7:30-6:30 schedule each day. Flexibility with scheduling will be determined with each applicant and no on-call , weekends, or after hours required. Focus on being efficient and having charting done during workday to practice and implement work life balance. Opportunities for individual supervision weekly (required) and leadership time (2 hours week) with additional learning/didactics throughout the year. Clinic is dedicated to health and safety of both patients and employees and follow strict COVID-19 safety precautions. As an employee of the organization, you must be up-to-date with vaccines including the COVID-19 vaccine.
This post-doctoral fellowship position was designed to meet criteria for both licensure in Washington state or Oregon so that upon completion of this 12-month fellowship applicants may be eligible for any available Behavioral Health Consultant position within the organization (Oregon and Washington). If hired as a psychologist Fellows would receive the benefits eligible at that time. Currently, new licensed psychologist BHC positions are eligible for a signing bonus and paid moving expenses. YVFWC clinics also are eligible for HRSA loan repayment program as well as other state loan repayment programs for licensed psychologists.
Participants in the program are expected to:
Provide brief assessments intervention, and onsite consultation to the primary care team regarding psychiatric/psychosocial concerns and health behavior change.
Collaborate in the medical setting by learning about the medical culture, serving as interdisciplinary team members and consulting with physicians
Work with culturally diverse groups and respect individual differences
Provide clinical interventions according to empirically supported treatment modalities
Uphold high standards of patient care and professional ethics
Use scientific evidence to guide practice (access to UpToDate references)
While the BHC Fellow may work independently, they will receive ongoing clinical supervision from a Behavioral Health Consultant on appropriate documentation, clinical case conceptualization, and clinical intervention strategies.
Requirements:
Coursework completed for Doctorate in Psychology; Preference given to candidates with degree programs or professional training that emphasize primary care behavioral health coursework or clinical practicum experience
Enrolled or completed an APA- or CPA-approved internship program.
Current CPR/First Aid certification (or obtained within 45 days of hire)
Valid Driver's License and proof of automobile liability insurance coverage
One of the following credentials must be obtained and approved by the WA State Department of Health within 60 days of hire: Agency Affiliated Counselor; Psychological Assistant/Affiliate; Mental Health Counselor Associate.
Applicants for all positions will be required to provide proof that they are fully vaccinated against COVID-19 during the hiring process. Valid medical or religious exemptions will be considered, but serial COVID-19 testing will be required to maintain employment.
About YVFWC
We serve more than 181,000 patients across 25 medical clinics, 14 dental clinics, 10 pharmacies, and 64 program sites in two states. We are Level 3 Certified as a Patient-Centered Medical Home (PCMH). With integrated services including medical, dental, pharmacy, orthodontia, primary care nutritional counseling, autism screening, and primary care behavioral health, YVFWC's patient-centered model of care offers patients the full spectrum of care and shelter assistance, energy assistance, weatherization, HIV and AIDS counseling and testing, home visits, and four mobile medical/dental clinics.
Working at YVFWC
Working in our organization means being the passionate champion for those who have no voice. It means having the opportunity to work with underserved populations and with peers committed to the same work.
At Farm Workers Clinic
We will consistently trust one another to work for the common good.
We will foster integrity by demonstrating ethical behavior and insisting on doing what we say we will do.
We will demonstrate transparency by being candid and truthful no matter the risk.
We will create partnerships to strengthen ourselves and our community.
We will fight for just treatment for all individuals.
We will let joy in.
We have the courage to be an agent of change and refuse anything short of excellence.
Our mission celebrates diversity. We are committed to equal opportunity employment.
Apply Here
PI153911604
Preferred Years Of Experience:
1
Year(s)
Education Required:
Doctorate-DC
Employment/Position Type:
Full Time
Travel:
Up to 10% Travel