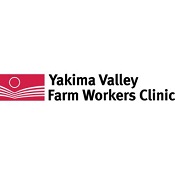 Job Description
Are you a mental health provider with a real passion for working in a Primary Care setting? Do you have a desire to help an underserved population get the support they deserve? Does living in the breathtaking Pacific Northwest sound like the perfect place to start or continue your mental health practice? If you answered Yes to these questions, then we have a fantastic opportunity for you in our Astoria, OR Clinic.

YVFWC is looking for PCBH professionals to support our patients at our Coastal Family Health Center!

What you'll do:

As part of our Patient-Centered Health Home initiative, you will:
Work within a fully integrated, multidisciplinary model in our primary care clinics.
Provide brief assessments, intervention, and onsite consultation to the primary care team regarding psychiatric/psychosocial concerns and health behavior change.
Focus on providing clinical interventions according to empirically-supported treatment modalities.
What we'll offer you:
On-boarding program
Generous Paid Time Off
Excellent Healthcare options
What you'll need:
Education: Master's degree in Social Work or Psychology, OR Doctorate in Psychology, OR coursework completed for Doctorate in Psychology
Licenses/Certificates/Registration: For Master's or Doctorate candidates, license for independent or Associate clinical practice in the State of Oregon or have the necessary clinical training to acquire licensure. Any one of the following licenses is acceptable for this position:

Licensed Independent Clinical Social Worker (LICSW)
Licensed Mental Health Counselor (LMHC)
Licensed Marriage and Family Therapist (LMFT)
Licensed Advanced Social Worker (LASW)
Licensed Social Worker Associate Advanced (LSWAA)
Licensed Social Worker Associate Independent Clinical (LSWAIC)
Licensed Mental Health Counselor Associate (LMHCA)
Agency Affiliated Counselor Registration

For Resident candidates, Psychologist License in resident status required prior to start. Licensure as a Psychologist in Oregon is required within 14 months of hire.
Current Oregon State driver's license and proof of automobile liability insurance coverage.
Current CPR/First Aid card, or obtained within 45 days of hire.
Bilingual (English/Spanish) preferred but not required
Additional Requirements:
Experience: Two years in clinical service delivery with persons with mental or behavioral health needs. For non-licensed psychologists, experience is preferred only. Experience working in primary care or other medical settings preferred.
Knowledge/Skills/Abilities Required: Basic knowledge of psychopharmacology and medical disease states. Essential to be able to collaborate with medical professionals and have the ability to adapt to a fast-paced primary care environment. Knowledge of Revised Codes of Washington and Washington Administrative Codes related to the provision of mental health services and general knowledge in culturally appropriate practice.
Our mission celebrates diversity. We are committed to equal opportunity employment.
Apply Here
PI131272157
Preferred Years Of Experience:
2
Year(s)
Education Required:
Masters Degree - MA
Employment/Position Type:
Full Time