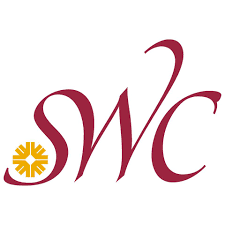 Chula Vista

,

California

91910
Job Description
Mental Health Counselor (Veterans)
Southwestern Community College District
Work Site:
900 Otay Lakes Road, Chula Vista, CA 91910
Department:
Personal Wellness Services
District Values
Incumbents in District positions are expected to exhibit an equity-minded focus, responsiveness, and sensitivity to and understanding of the diverse academic, socioeconomic, cultural, gender identity, sexual orientation, and ethnic backgrounds of community college students, and employees, including those with physical or learning disabilities, and successfully foster and support an inclusive educational and employment environment.
Responsibilities:
This position may include a combination of day, evening, weekend, and extension site assignments.
Southwestern Community College District (SCCD) is seeking a full-time, tenure-track, equity-focused faculty member committed to serving its' culturally diverse student population.
Southwestern Community College District seeks counseling faculty who will foster an inclusive learning environment through equity-minded counseling, teaching, leadership, and service to students working toward goals of university transfer, associate degree and certificate completion, employment advancement, and personal growth.
THE COLLEGE Southwestern Community College District is a single college district providing higher education in Chula Vista, San Ysidro, Otay Mesa, National City and Coronado. SCCD's strategic south San Diego County locations position the College to provide exceptional service to a binational community on the U.S.-Mexico International Border. SCCD is one of 20 initial California Guided Pathways colleges and is known for its excellent learning communities. As a designated Hispanic Serving Institution, the College values equity, inclusion, and culturally responsive andragogy for all students.
The College is dedicated to providing quality academic programs, comprehensive student support services that ensure equitable access, and clear pathways to student success. These efforts include professional development opportunities, employee-led affinity groups, proud commitment to DACA students, and supportive employee onboarding practices.
OUR STUDENTS Southwestern Community College District currently enrolls approximately 28,000 students annually. SCCD is comprised of 69% Hispanic students, 10% Caucasian students, 9% Filipino students, 4% African American students, and 3% Asian students. Approximately 63% of the College's students are under the age of 24, with 23% between the ages 25-39. Our students' gender demographics are represented by 55% female and 44% male.
OUR VALUES
We value the ability to serve students from a broad range of cultural heritages, academic backgrounds, genders, abilities, and orientations. We seek applicants who demonstrate they understand the benefits diversity brings to a professional educational community. Successful candidates will be expected to exhibit responsiveness and sensitivity to and understanding of the diverse academic, cultural, gender identity, gender expression, sexual orientation, disability, religious, and ethnic and racial backgrounds of community college students and employees, and successfully foster and support an inclusive educational and employment environment. An equity-minded individual is a person who already does or has demonstrated the desire to:
Critically self-assess their individual impact, through counseling practices and student engagement, on closing equity gaps and holding themselves accountable to upholding and delivering equitable services.
Reframe deficit language and take individual and collective responsibility to look at their own practices as a vehicle to eliminate inequities.
Encourage positive race consciousness and embrace human differences.
Strategically encourage and build buy-in and participation among colleagues for equity efforts.
Understand the use of data in decision-making and counseling processes as it relates to the Vision for Success and Student Equity goals.



Southwestern Community College District seeks faculty who value mentorship and working in a collegial, collaborative environment, guided by a commitment to helping all students achieve their educational goals.
Knowledge and Abilities:
RESPONSIBILITIES:
Under the direction and leadership of the Director of Student Development and Health Services, the Mental Health Counselor assigned to supporting veterans of the military ideally will have an intimate knowledge of the lived experiences of veterans. The Mental Health Counselor will provide a brief, mental health intervention to these students enrolled at Southwestern College to promote emotional health, student success, and retention at the college. These services include; psychological assessment, crisis intervention, personal counseling/ psychotherapy, case management, "wellness" workshops, referrals to community services, student, faculty/staff consultations, and staff development activities.
Conduct ongoing needs assessment, plan, develop, and implement the delivery of psychological/mental health services to a culturally and ethnically diverse campus community.
Provide psychological services and mental health counseling to students including psychological assessment and brief psychotherapy in support of student academic success and retention.
Provide referral services to students in need of psychological resources beyond those offered on campus.
Serve as a consultant to faculty, staff, and administration on psychological/mental health matters that may influence the student behavior, motivation, and learning process issues including serious mental illness, thoughts of harm to self or others, domestic and relationship violence, stalking, and substance/alcohol abuse.
Participate as a member of the SWC Cares Support Team as needed.
Provide crisis intervention to students as needed.
Provide professional development training; distribute resources to staff and faculty.
Develop workshops and programs that enhance students' abilities to benefit from college including anger management, conflict resolution, domestic violence, and communication skills.
Collaborate with student campus community members in designing innovative programs to enhance student success.
Develop, coordinate, and serve as the clinical supervisor for mental health internship program.
Maintain collaborative relationships with local mental health agencies; maintain database of community resources.
Maintain confidential counseling records.
Provide a safe and confidential environment conducive to effective interactions.
Perform related duties and responsibilities as required.
Education and Experience:
Minimum Qualifications: (Faculty and Academic Administrator Positions Only)
Master's Degree in counseling, rehabilitation counseling, clinical psychology, counseling psychology, guidance counseling, educational counseling, social work, career development, marriage and family therapy or marriage, family and child counseling
OR
Possession of a valid California Community College Credential in Counseling
OR
the equivalent.
NOTE:
A bachelor's degree in one of the listed degrees and a license as a Marriage and Family Therapist (MFT) is an alternative qualification for this discipline.
Desirable Qualifications:
Ph.D in Psychology.
Mental health counseling experience, preferably involving experience working with under prepared and at risk students as well as individuals with disabilities.
Experience working in a community with a similar diversity pattern as is found in the service area for Southwestern College.
Salary
Upon initial employment, full-time faculty members are placed on the salary schedule based upon years of experience and education. Initial salary placement for experience can range from $60,576.00-$91,147.00 per year. Faculty members are encouraged to continue their professional development through additional study qualifying them for advancement on the salary schedule. For the current salary schedule and information on salary placement visit our website at https://www.swccd.edu/administration/human-resources/salary-schedules/index.aspx Benefits include a choice of medical plans, dental coverage, vision, sick leave and an optional tax deferred flexible benefit plan. Coverage is offered for employees and all eligible dependents.Academic employees participate in the State Teachers' Retirement System, a defined-benefit retirement plan through the State of California.
Start Date
July 1, 2023
Screening Deadline
All application materials must be received on-line at
https://jobs.swccd.edu
. Position is open until filled. Applications received by the first screening deadline of
11:59 p.m. on Friday, January 6, 2023
are guaranteed to be reviewed by the selection committee. Any application received after the deadline is not guaranteed a review.
Work Schedule:
Successful candidate may be assigned to any of the campus sites (Chula Vista, National City, Otay Mesa, and/or San Ysidro).
Additional Information:
We regret we are unable to accept faxed, e-mailed, mailed, or hand delivered application materials. Only complete application materials submitted through SWC online system will be accepted. To complete and submit your application for this position, please visit our online employment website at https://jobs.swccd.edu. All required information must be submitted online before the review date and time indicated on the job posting.
A confirmation number will be assigned if your application packet has been successfully submitted. Assistance with the online application process is available through the Human Resources Office at 900 Otay Lakes Road, Chula Vista, CA 91910; telephone: (619) 482-6395 or e-mail to employment@swccd.edu.
It is the sole responsibility of the applicant to ensure that all application materials are received by the review deadline date. A separate, complete application packet is required for each position for which you are applying for. All materials included in your application packet become District property, will not be returned, will not be copied, and will be considered for this opening only.
Candidates selected for employment with Southwestern Community College District must be fingerprinted by an electronic fingerprinting service (i.e. LiveScan) within 10 days of employment; provide clearance of tuberculosis (dated within the past 4 years and renewed every four years as a condition of continued employment) within 60 days of employment; provide proof of eligibility to work in the United States.
In addition to the above, for Faculty/Administrator positions (only), successful candidate must submit official (sealed) college transcripts confirming date degree conferred and/or a valid CA Community College Credential.
Reasonable accommodations will be provided to candidates with verified disabilities. Accommodation requests should be made at the time the interview appointment is scheduled.
As an Equal Opportunity Employer and in compliance with the Americans with Disabilities Act, Southwestern Community College District will make reasonable accommodations for individuals with disabilities.
The Southwestern Community College District shall not discriminate against any person in employment or in any program affiliated with the District on the basis of age, ancestry, color, ethnic group identification, national origin, religion, race, sex, sexual orientation, physical or mental disability, veteran status, or on the basis of these perceived characteristics, or based on association with a person or group with one or more of these actual or perceived characteristics.
Notice of Availability of the Annual Security Report – Southwestern College is committed to assisting all members of the community in providing for their own safety and security. The Annual Security Report is available on the SWCPD website at
https://www.swccd.edu/student-support/safety-and-security/jeanne-clery-act/
.
If you would like to receive a hard copy of the Annual Security Report, which contains this information, you can stop by the SWC College Police Department or you can request that a copy be mailed to you by calling (619) 482-6390.
The report contains information regarding campus security and personal safety including topics such as: crime prevention; public safety authority; crime reporting policies; programs to prevent dating violence, domestic violence, sexual assault, and stalking; the procedures the College will follow when one of these crimes is reported; and other matters of importance related to security on campus. The report also contains information about crime statistics for the three most recent calendar years concerning reported crimes that occurred on campus; in certain off-campus buildings or property owned or controlled by the College or a recognized student organization; and on public property within, or immediately adjacent to and accessible from the campus.
This information is required by law and is provided by the SWC College Police Department.
Drug and Alcohol Abuse Prevention Plan (DAAPP) – More information about the DAAPP, including the Drug Free Environment and Drug Prevention Program Policy and Procedure and Biennial report can be found in the Health and Safety Section of the campus Consumer Information page (
http://www.swccd.edu/index.aspx?page=1084
)
To apply, visit: https://jobs.swccd.edu/postings/4044


Copyright ©2022 Jobelephant.com Inc. All rights reserved.

Posted by the FREE value-added recruitment advertising agency
jeid-041968adf77efe49877af917746f7b75
Education Required:
Masters Degree - MS