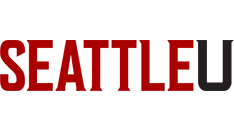 Seattle

,

Washington

Seattle
Job Description
FLSA Status:
Exempt
Months Per Year:
9
Hours Per Week:
8
Position Description
Seattle University has a new opportunity for a licensed psychiatrist to join the Student Health Center (SHC) department. Provides culturally informed direct clinical service to students, including assessment, diagnosis, and treatment of mental health problems, primarily focusing on medication management for mental health needs. Position supports the University's efforts to provide a healthy, safe, and accessible environment for students. Works collaboratively with Advanced RegisteredNurse Practitioners in the SHC as well as clinicians in the office of Counseling and Psychological Services (CAPS).
Essential Functions
- Consultation: Serves as a resource and provides consultation to staff of the SHC and CAPS.
• Provide one on one consultation to both SHC and CAPS providers regarding patients under their care.
• Support the ARNPs through regular consultation including advising on appropriate medications and other treatment strategies.
• Be available to provide occasional telephone consultation to ARNPs for urgent patient situations that cannot wait for return to clinic.
- Psychiatric Care: Direct evaluation of patients with significant diagnostic or therapeutic
challenges who are identified in discussion with the patient's ARNP or CAPS provider. These patients will primarily be students with an unclear diagnosis, more complex mental health conditions and/or treatment resistant. Students will be screened (and possibly evaluated in depth) by a provider in SHC and/or CAPS and not self-referred. Patients in need of more extensive care by psychiatry will be referred to off campus care.
• Provides clinical assessment, diagnosis and treatment of mental disorders. This includes:
- obtaining a relevant medical and psychiatric history
- formulating an appropriate differential diagnosis based on the history and clinical findings
- developing an appropriate plan of care and a follow up plan of care
• Provide psychopharmacologic interventions to treat symptoms of a full range of psychiatric illnesses based on current best practices and accepted standards of clinical management.
• Follow current best practices in psychopharmacologic management and develop an individualized treatment approach based on symptoms, preferences, culture, lifestyle, co-morbidities, risks, and benefits of the plan for the student.
• Maintains appropriate documentation for all services in our electronic medical records system.
-Education: Development and delivery of meeting discussions and/or in-service
trainings for staff of SHC and CAPS regarding recognition, diagnosis, and
treatment of behavior health conditions.
Additional Job Functions
• Stays current with advances in psychiatry through appropriate continuing education as required for licensure.
• Performs other duties as assigned
Qualifications
Minimum qualifications
• Graduate of an accredited medical school
• Licensed to practice medicine in Washington State Diplomat of the American Board of Psychiatry and Neurology (ABPN)
• Minimum 3-5 years clinical experience providing direct patient care
• Ability to collaborate effectively in a team setting
• Experience working with primary care providers
• Excellent communication skills
• Positive, flexible, and solution focused attitude
• Ability to quickly synthesize medical and psychiatric data and formulate effective and evidence based clinical recommendations
Preferred qualifications
• Experience with primary care psychiatry or consultation psychiatry
• A demonstrated interest in providing direct service to a diverse college population
Seattle University,
founded in 1891, is a Jesuit Catholic university located on 50 acres in Seattle's Capitol Hill neighborhood. More than 7,400 students are enrolled in undergraduate and graduate programs within nine schools and colleges. U.S. News and World Report's "Best Colleges 2017" ranks Seattle University 8th in the West among universities that offer a full range of masters and undergraduate programs. Seattle University is an equal opportunity employer.
In support of its pursuit of academic and scholarly excellence, Seattle University is committed to creating a diverse community of students, faculty and staff that is dedicated to the fundamental principles of equal opportunity and treatment in education and employment regardless of age, color, disability, gender identity, national origin, political ideology, race, religion, sex, sexual orientation, or veteran status. The university encourages applications from, and nominations of, individuals whose differing backgrounds, beliefs, ideas and life experiences will further enrich the diversity of its educational community.
Application Instructions
Applicants are also required to attach an electronic cover letter and resume when applying. Persons who need assistance with the recruitment process may contact the Office of Human Resources at: 206-296-5870. Job postings are open until filled, unless otherwise specified.
To apply, please visit:
https://seattleu.csod.com/ats/careersite/JobDetails.aspx?id=549&site=2
Copyright ©2017 Jobelephant.com Inc. All rights reserved.

Posted by the FREE value-added recruitment advertising agency
jeid-670393cd3ee24b69ad614b13aae81b01
Preferred Years Of Experience:
3
Year(s)
Employment/Position Type:
Full Time