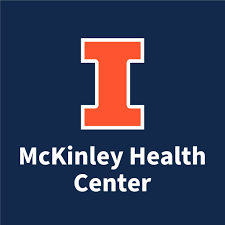 Job Description
STAFF PSYCHIATRIST, McKINLEY HEALTH CENTER
UNIVERSITY OF ILLINOIS URBANA-CHAMPAIGN
Search Extended
As one of the nation's premier Student Health Centers, McKinley Health Center, has an opportunity for a staff psychiatrist to join our team. A national leader in college health, McKinley Health Center has a full time position within our Mental Health unit. We are a fully accredited clinic providing primary care to a continuing growing student population.
In addition to our Mental Health unit, McKinley Health Center also provides women's health, preventive care, and general medical services, with on-site pharmacy service. Our staff psychiatrist position will provide assessment and treatment for university students, which may include individual, couples and group psychotherapy, prescribing authority, referral for hospitalization, consistent with MHC staff resources. Provide psychiatric consultation to Mental Health Unit psychologists, social workers, interns and practicum students. Share on-call responsibilities for after hours and weekend mental health emergencies. Responsible and accountable to support and ensure a culture of safety, quality and risk management, including compliance with ethics. Participate in Mental Health unit staff meetings and case conferences. Psychiatrists that are double-boarded in a primary care field, and working part time in that field at McKinley Health Center, must also adhere to the job description for Primary Care Physicians. Our mental health staff provide psychiatric consultation to health service physicians, Counseling Center staff, Housing and other appropriate University faculty and staff.
Salary is competitive and includes an attractive, comprehensive benefits package with professional liability coverage. This is a full time, 12 month appointment. Starting date is negotiable.
A M.D. or D.O. degree, valid Illinois license or eligibility for Illinois license, and Board eligible in Psychiatry or are double-boarded in psychiatry and primary care is required. Completion of a Psychiatric residency is required. Experience in college health is preferred. Also 3 years of practice experience or certification working with mental health conditions is preferred.
To ensure full consideration for this position, create your candidate profile at jobs.illinois.edu and upload your letter of application, resume, and the names and contact information of three professional references by December 3, 2021. Applicants may be interviewed before the closing date; however, no hiring will be made until after that date.
This is a security-sensitive position. The University of Illinois conducts criminal background checks on all job candidates upon acceptance of a contingent offer.
For further information, please contact: Jacquelyn Beard, Chair, Consultative Search Committee, McKinley Health Center, 1109 S. Lincoln Avenue, Urbana, IL 61801. Phone: (217)333-2705, Email: jcbeard@illinois.edu
The University of Illinois is an Equal Opportunity, Affirmative Action employer. Minorities, women, veterans and individuals with disabilities are encouraged to apply. For more information, visit go.illinois.edu/EEO
Education Required:
Doctorate-PhD
Academic Discipline:
Medicine
Employment/Position Type:
Full Time
Authorization:
US