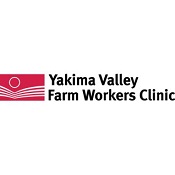 Job Description

Behavioral Health Services, 12th Avenue

Location
Behavioral Health Services, 12th Avenue

City
Yakima


Employment duration:

Full time

Exempt Status:

Exempt

Applicants for all positions will be required to provide proof that they are fully vaccinated against COVID 19 during the hiring process. Valid medical or religious exemptions will be considered, but serial COVID testing will be required to maintain employment.

Oversees daily operations of Substance Use Disorders (SUD) at Behavioral Health Services. This position is responsible for clinical supervision of SUD staff and ensures the program meets state, federal, and grant standards. This position serves as a liaison to YVFWC medical providers and community partners and provides treatment services to patients.

Relocation offered for candidates outside of the Yakima Valley!
What You'll Need:
Education:

Bachelor's degree or higher in Addiction Studies, Psychology, Social Work, Criminal Justice, Counseling, Mental Health or related field. Master's degree preferred.

Experience:

With Bachelor's degree, 3 years of experience working in a behavioral health setting providing direct services in substance use disorder treatment, plus 1 year of supervisory experience. With a Master's Degree, 1 years of relevant experience plus 1 year of supervisory experience.

Required Licenses/Certifications:

Substance Use Professional licensure.
Meet qualifications of a Washington status approved SUDP supervisor: Three thousand hours of experience in a state approved substance use disorder treatment agency; or any combination of hours and substitutions per WAC 246-811-049.
Current Washington State driver's license and proof of automobile liability insurance coverage.
Current CPR/First Aid card, or obtained within 45 days of hire.

Preferred License:

Licensed Mental Health Counselor (LMHC),
Licensed Independent Clinical Social Worker (LICSW)
Licensed Advanced Social Worker (LASW)
Licensed Marriage and Family Therapist (LMFT)
Other qualifications:
Knowledge of ASAM diagnostic and treatment level criteria.
Knowledge of the most current DSM and multi-axial evaluation.
Knowledge of therapeutic approaches to substance use disorders.
Ability to conduct functional assessments.
Ability to work with patients with complex or multiple diagnoses.
Knowledge of RCWs and WACs as related to the provision of services.
Knowledge of culturally relevant resources available including services for monolingual, non-English speaking consumers and Native American consumers.
Ability to deliver advanced evaluative techniques of personality, academic, behavioral and cognitive domains to support a comprehensive treatment action plan.
About YVFWC
We serve more than 181,000 patients across 25 medical clinics, 14 dental clinics, 10 pharmacies, and 64 program sites in two states. We are Level 3 Certified as a Patient-Centered Medical Home (PCMH). With integrated services including medical, dental, pharmacy, orthodontia, primary care nutritional counseling, autism screening, and primary care behavioral health, YVFWC's patient-centered model of care offers patients the full spectrum of care and shelter assistance, energy assistance, weatherization, HIV and AIDS counseling and testing, home visits, and four mobile medical/dental clinics.
Working at YVFWC
Working in our organization means being the passionate champion for those who have no voice. It means having the opportunity to work with underserved populations and with peers committed to the same work.
At Farm Workers Clinic:
We will consistently trust one another to work for the common good.
We will foster integrity by demonstrating ethical behavior and insisting on doing what we say we will do.
We will demonstrate transparency by being candid and truthful no matter the risk.
We will create partnerships to strengthen ourselves and our community.
We will fight for just treatment for all individuals.
We will let joy in.
We have the courage to be an agent of change and refuse anything short of excellence.
Our mission celebrates diversity. We are committed to equal opportunity employment.
Apply Here
PI145404132
Employment/Position Type:
Full Time