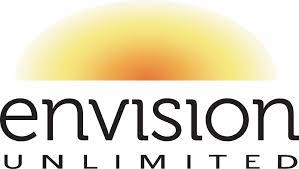 Job Description
Envision Unlimited is a full spectrum of care organization serving people with disabilities from infants to 80+ years old regardless of race, gender, religion, or ability to pay. Founded in Chicago in 1948, Envision Unlimited has a legacy of evolving care delivered with empathy, every time and everywhere. Innovative services offered across Chicagoland and Central Illinois include community living options, novel day programs, behavioral health services, employment programs, respite for families, and foster care for children with disabilities.
Purpose:
The Acute Community Treatment Team Lead (ACT) is a member of administrative team responsible for directing recovery-oriented treatment of clients who are members of Envision Unlimited's mental health program. Responsible for providing clinical oversite of client treatment, review and sign off on IM-CANs, and providing direct supervision and training, including technical assistance, to mental health staff responsible for providing ACT services.
Essential Responsibilities, include but are not limited to:
Responsible for participating in decision making on an administrative level in conjunction with the AD.
Responsible for maintaining compliance with DHS, CARF, and other government regulations in regard to the ACT Program.
Responsible for assisting with further program development, as well as the development of policies and procedures, program planning, implementation, and evaluation of the ACT program to ensure quality, recovery-oriented services are provided to all clients in the program.
Responsible for maintaining Key Performance Indicators ACT services.
Responsible for designing individual and group training opportunities for staff based on needs of program and identified professional development needs for staff.
Responsible for providing direct supervision and training to mental health staff responsible for providing clinical, crisis and ACT services, while maintaining supervision logs for each staff member, carrying out progressive disciplinary action with assigned staff if/when needed.
Responsible for assisting with interviewing, hiring, and coordinating, and/or directly training, new staff.
Responsible for proving direct supervision and training to direct service staff on ACT Team; Documentation on coaching logs required for each staff member; Document and provide disciplinary action as needed, up to and including termination.
Will attend weekly supervisions with AD and meetings as requested, participate in committees and client events as needed, and collaborate on marketing and outreach efforts.
OTHER EXPECTATIONS:
Will manage referrals and intakes, conducting screenings and completing IM-CANs for all new clients who meet program criteria, ensuring pre-authorizations are met before clients receive ACT services.
Will provide and document crisis interventions and additional risk assessments, as needed, and will complete incident reports when appropriate within a 24hr period.
Ensure all services provided are in accordance with client's individual treatment plan.
Enter, maintain, and update client information in Envision Unlimited Electronic Health Record (Quantum). i.e. face sheet, treatment plan, and diagnoses as needed. Other duties as assigned.
The ACT Team Leader must have a master's degree in social work, counseling, psychology, or related field, be clinically licensed (LCSW, LCPC or LMFT), with 3+ years' experience in the social service field and at least 1 year in a mental health program. Minimum of 1 year supervisory/managerial experience preferred. Must be able to demonstrate strong oral and written communication and organizational skills.
Envision Unlimited provides equal employment opportunities to all employees and applicants for employment and prohibits discrimination and harassment of any type without regard to race, color, religion, age, sex, national origin, disability status, genetics, protected veteran status, sexual orientation, gender identity or expression, or any other characteristic protected by federal, state, or local laws.
Envision Unlimited offers competitive salaries and a generous benefit package to our professionals:
Blue Cross/Blue Shield Medical Coverage: HMO, PPO, HSA
Dental and Vision Insurance Options
Flexible Spending Accounts
Company paid Life Insurance
12 Paid Holidays
Paid vacation, sick time, and personal days
403B plan
Voluntary Life, STD and other benefits
In house training and CEU's
Employee Assistance Network
Support for pursuing clinical licensure (financial and time off)
Opportunity for career growth & development
Student Loan forgiveness participant program
Apply Here
PI230068420
Employment/Position Type:
Full Time
Authorization:
US