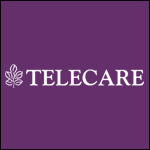 Job Description
Team Lead-Unlicensed (Full-Time) - Behavioral Health Inpatient

Founded in 1965, Telecare is a rapidly growing mental health care company dedicated to making a difference for our clients, the community, and our employees. We offer an array of mental health services to adults with serious mental illness. We partner with public sector entities and behavioral health organizations and have over 122 programs and over 3,680 employees across the country. And we're growing all the time! When you work at Telecare, you help to empower thousands of individuals every day in their journeys of recovery.
Telecare is proud to have been recognized By The Bay Area Business Times as the 13th Best Place To Work In the Bay Area for 2019!
As part of the Telecare family, the Recovery Center at Gresham is a 16-bed facility, for adults 18+ with serious mental illness, primarily under civil commitment or guardianship.
Employment Status: Full-Time
POSITION SUMMARY
Under direct supervision of the Clinical Director/Administrator, this entry-level management position supervises multidisciplinary teams, coordinates service needs, and collaborates with other services and agencies. Completes assessments and determines the appropriate level of services for new members served.

Apply Here -https://recruiting2.ultipro.com/TEL1006/JobBoard/2fcbb6f4-e717-17cb-9327-3dd87a55b08d/OpportunityDetail?opportunityId=06fa54d7-efff-46b0-a2cf-1ce86a813925

QUALIFICATIONS
Required:
• Master's Degree and one (1) year of experience in a mental health setting
• One (1) year supervisory experience required or supervisory training within six (6) months of employment
• Certified QMHP with MHACCBO and/or registered with Oregon Licensing Board.
• Sensitivity to multi-cultural populations and issues
• Must be at least 18 years of age
• Must be CPR, Crisis Prevention Institute (CPI), and First Aid certified on date of employment or within 60 days of employment and maintain current certification throughout employment
• All opportunities at Telecare are contingent upon successful completion and receipt of acceptable results of the applicable post-offer physical examination, 2-step PPD test for tuberculosis, acceptable criminal background clearances, excluded party sanctions, and degree or license verification.Position requires driving, valid driver's license, a motor vehicle clearance and proof of auto insurance is required at time of employment and must be maintained throughout employment. Additional regulatory, contractual or local requirements may apply

Preferred:
• Experience providing intensive case management and/or intensive community supports using psychiatric rehabilitation concepts is highly desirable
• Two (2) years of supervision post-masters experience in a behavioral health setting

ESSENTIAL FUNCTIONS
• Demonstrates the Telecare mission, purpose, values, and beliefs in everyday language and contact with the internal and external stakeholders
• Functions as a scheduling coordinator and service plan supervisor for the team; ensures coordination of clinical and administrative team functions including the scheduling of staff and members served
• Directs the day-to-day clinical/administrative operations of the assigned team, ensuring all members served receive services as indicated in their treatment plan
• Oversees and monitors the accuracy of medical records
• Safeguards members served confidentiality
• Promotes a high involvement culture by aligning the team around common objectives in order to ensure contract outcomes, ACT fidelity, and organizational standards are met and maintained
• Ensures staff documentation, assessments, and paperwork meet federal, state, county, and organizational standards and timelines
• Uses person-centered approaches and can supervise others in their use
• Understands payer documentation requirements and can supervise others to meet these requirements
• Develops, updates, and implements individual service plans
• Partners with leadership to identify and mitigate risk, and to improve care
• Abides by established policies, procedures, and standards of care in accordance with published ACT Standards
• Provides consistent supervision, including support, feedback, clinical consultation, and clear expectations for meeting job standards and promotion of professional growth
• Tracks, maintains, and ensures compliance with contract expectations and outcomes
• Establishes strong customer and community relations
• Must assist with the restraint of members served in the event of assaultive behavior and pass assault crisis/crisis prevention training
Duties and responsibilities may be added, deleted and/or changed at the discretion of management.
Position requires transporting Members in program van (acceptable driving record) and driving for company business such as trainings, offsite meetings, etc.
SKILLS
• Ability to work effectively as a member of a multidisciplinary team
• Clinical philosophy and administrative practices must align with and promote Telecare recovery beliefs, mission, and vision
• Ability to train, empower, and lead staff to embody above elements in daily interactions with colleagues, members served, and other service providers
• Thorough understanding of the rights of members served and related legal processes
• Effective written and verbal communication
• Ability to assess safety risks
• Excellent driving skills
• Ability to easily build rapport
• Within three (3) months of employment, ability to apply financial requirements for billing and learn billing codes
• Ability to audit progress notes and treatment plan for payer compliance and quality
• Familiarity with stages of change and motivational interviewing
• Within three (3) months, the ability to apply strength based supervision

PHYSICAL DEMANDS
The physical demands here are representative of those that must be met by an employee to successfully perform the essential functions of this job.

The employee is occasionally required to reach, twist, bend, squat, kneel and lift and carry items weighing 25 pounds or less as well as to frequently sit, stand, walk, push, pull and do simple and power grasping and to occasionally drive.

EOE AA M/F/V/Disability
Apply Here -https://recruiting2.ultipro.com/TEL1006/JobBoard/2fcbb6f4-e717-17cb-9327-3dd87a55b08d/OpportunityDetail?opportunityId=06fa54d7-efff-46b0-a2cf-1ce86a813925
Copyright ©2017 Jobelephant.com Inc. All rights reserved.

Posted by the FREE value-added recruitment advertising agency
jeid-94c7d06b9003e042a3678ca2b3401a9b
Preferred Years Of Experience:
1
Year(s)
Education Required:
Masters Degree - MA
Employment/Position Type:
Full Time